Pea and Ham Soup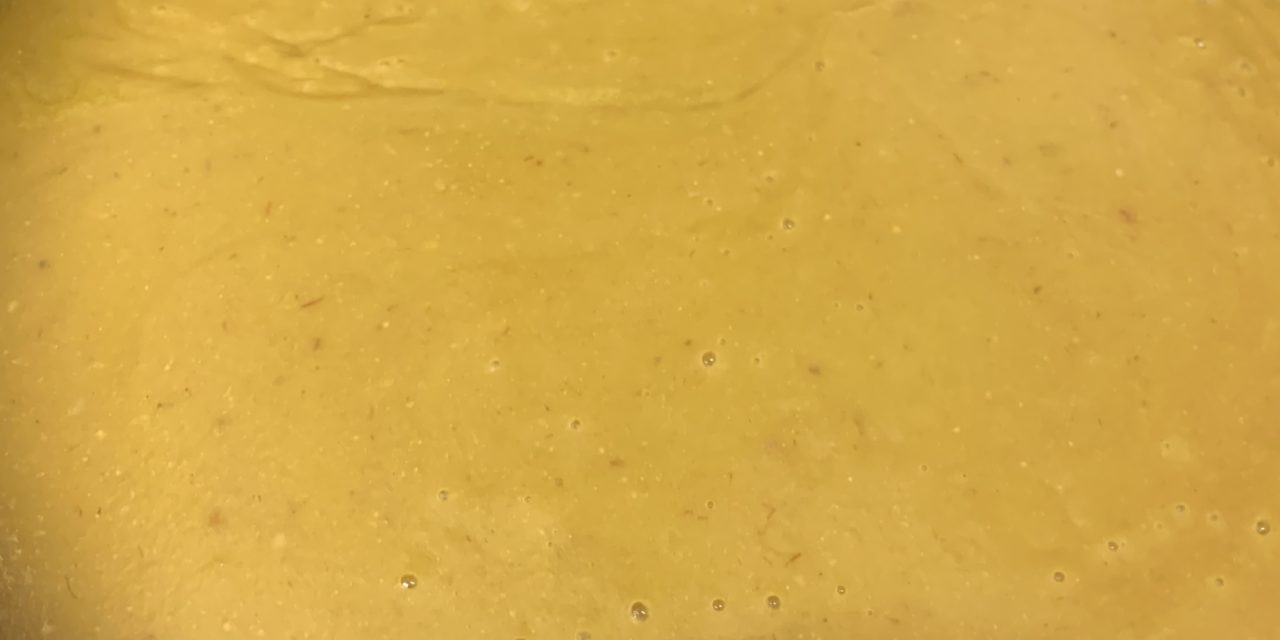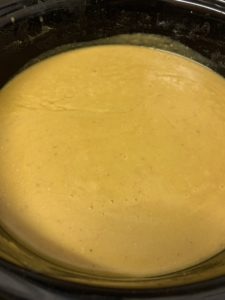 Just in time for cold, miserable weather, a batch of Pea and Ham Soup is made.
Now i usually don't make pea and ham soup, usually i will steal some of mums or just not make it. But… this year we have ham bones in the freezer. Left overs from Christmas ham, smoked in the Yoder Smoker for however long we smoked it for. So the flavour should be amazing… and it was.
I just followed the recipe on the back of the split peas packet, no harm in that. Just mine went into the slow cooker and cooked for 10 hours on low.
I added 500g Green Split Peas (these i soaked in water over night and then drained), 1 large Onion, chopped, 2 teaspoons of my Smoked Garlic, 3 Carrots, chopped, 1 Potato, chopped, 1 Ham Bone, a couple of Bay Leaves, 8 cups Water, and Salt and Pepper.
Now my bone was huge, so a make sift foil lid was made to cover the slow cooker. Set to low and left it slowly cook away. At lunch time, i checked on the soup, gave it a stir and found i was able to split the bone apart at the joint so the slow cooker lid could go back on. Left it again to slowly cook away.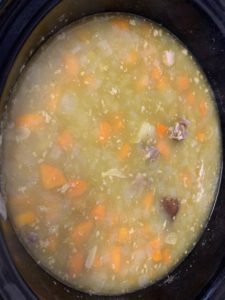 At 5:30pm, this is 10 hours of cooking. I have removed the bones, taken all remaining meat off them and returned the meat to the bowl and discarded the bones. I have then got out my trusty stick mix blender and blended the entire batch of soup up.
Divided these into containers, and a cup for me to try right away, and popped these into the freezer for a cold, horrible day.
The flavours in the soup was amazing, sadly a bone did get forgotten and did get blended so every now and then you get a slither of bone, but otherwise so tasty.
Note To Everyone and Self : Check all bones are gone before blending.