Chocolate Chip Cheesecake Cookies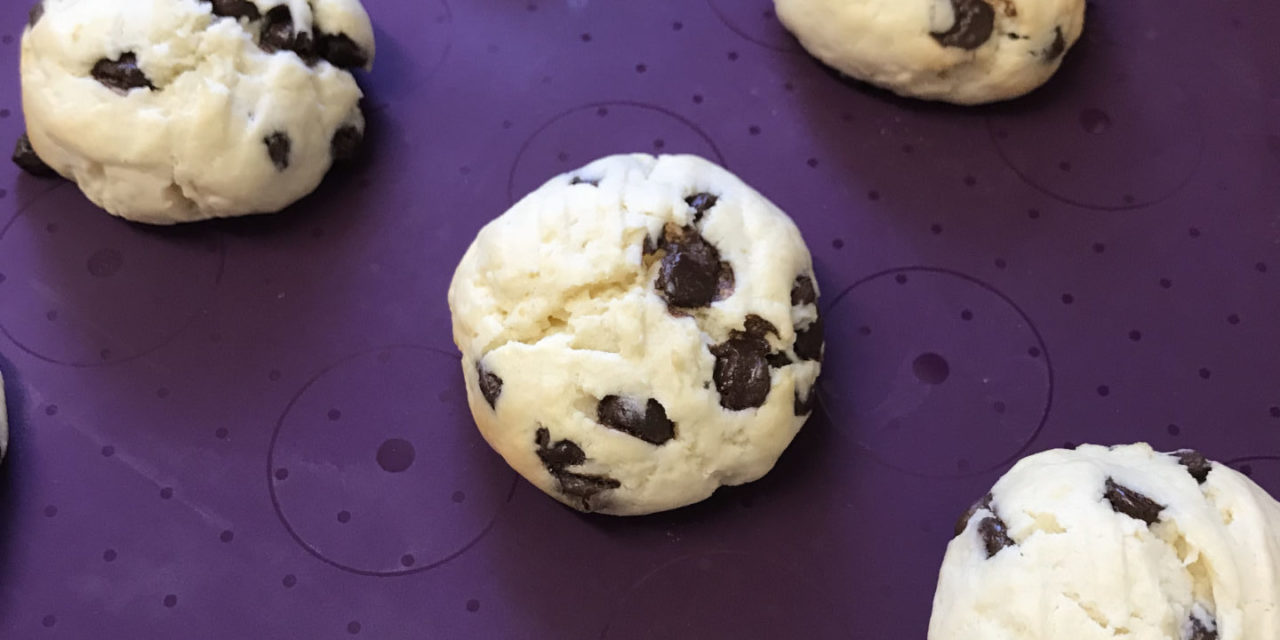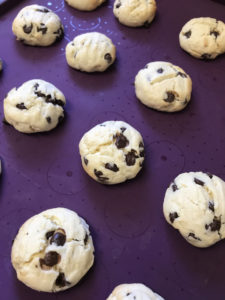 To celebrate National Cheesecake Day!!! Yes, apparently it was a thing today, so i will run with it. But really who needs an excuse to bake some cookies or have cheesecake? Not me, that's for sure!
So, i made Chocolate Chip Cheesecake Cookies
THESE ARE DELICIOUS. Different way to start, but really they are so light and fluffy, just like a cheesecake.
So, in a bowl i placed 4 oz of cream cheese and 1/4 cup (55 grams) of butter, i didn't have the waiting time so i quickly popped these in the microwave for 20 seconds to soften, did the trick. I have then, by hand, mixed these until soft. I have added the egg, milk and vanilla, again mixed by hand until combined and smooth.
Next i have added the icing sugar, though i only had just under 1 cup remaining, so only used this amount. Then finally the flours and lastly the choc chips. The dough is quite sticky and i was worried that this was going to hard to form into balls and end up just being a mess. BUT the recipe says leave in the fridge for at least and hour, DO THIS, do not ignore this step.
I came back close to 1 1/2 hours later, the dough was quite firm, easy to tear smaller amounts and roll into balls, lined these on trays, which i lined with Tupperware Silicone Baking Mats. I was able to divide the mixer into 32 cookie balls. I have then flattened slightly with a fork and placed into a 190 degree oven for 10 minutes (I have flipped the trays at the 5 minute mark)
Left these alone on the tray for about 10 minutes and then moved to a cooling rack to cool down completely.
YUM!