3 Ingredient Banana Cake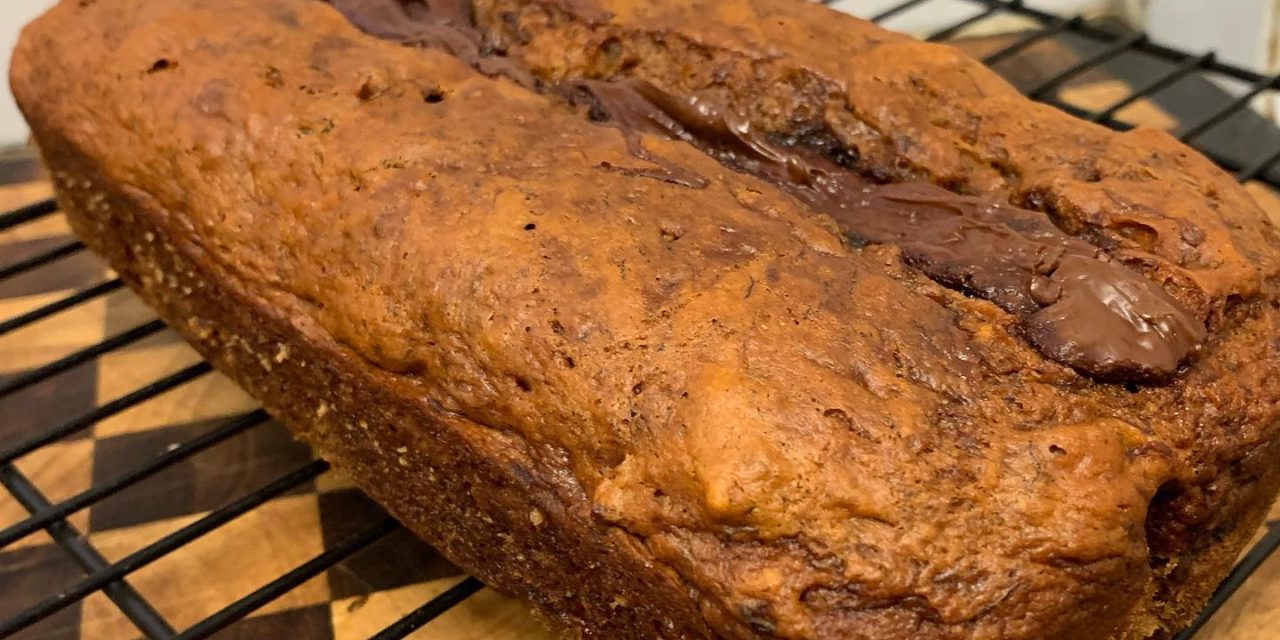 Using the massive pile of cake mixes i got a few months ago, i looked into making something with the 3 dying bananas i had in the fridge.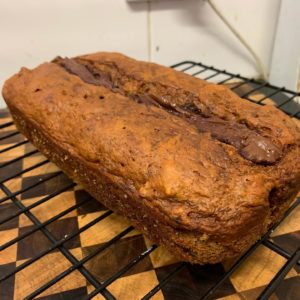 So… using 1 packet butter cake mix, 3 bananas and 1 teaspoon bi carb soda, i have combined these in a bowl. Now don't be fooled, you do not need to add liquid, just keep mixing until all the dry ingredients are mixed together.
Now off the whole "3 ingredients" i have added my dehydrated banana chips and blueberries for a little extra.
I have then poured the cake mix into a loaf tin lined with baking paper and sprayed with coconut oil. I have then smeared a few drops of Nutella on top of the middle of the cake.
Baked in a 175 degree C oven, no fan, for 45 minutes. Covered and baked for a further 20 minutes until skewer inserted came out clean.
This cake comes out so moist and springy and so full of flavour.