Pumpkin Soup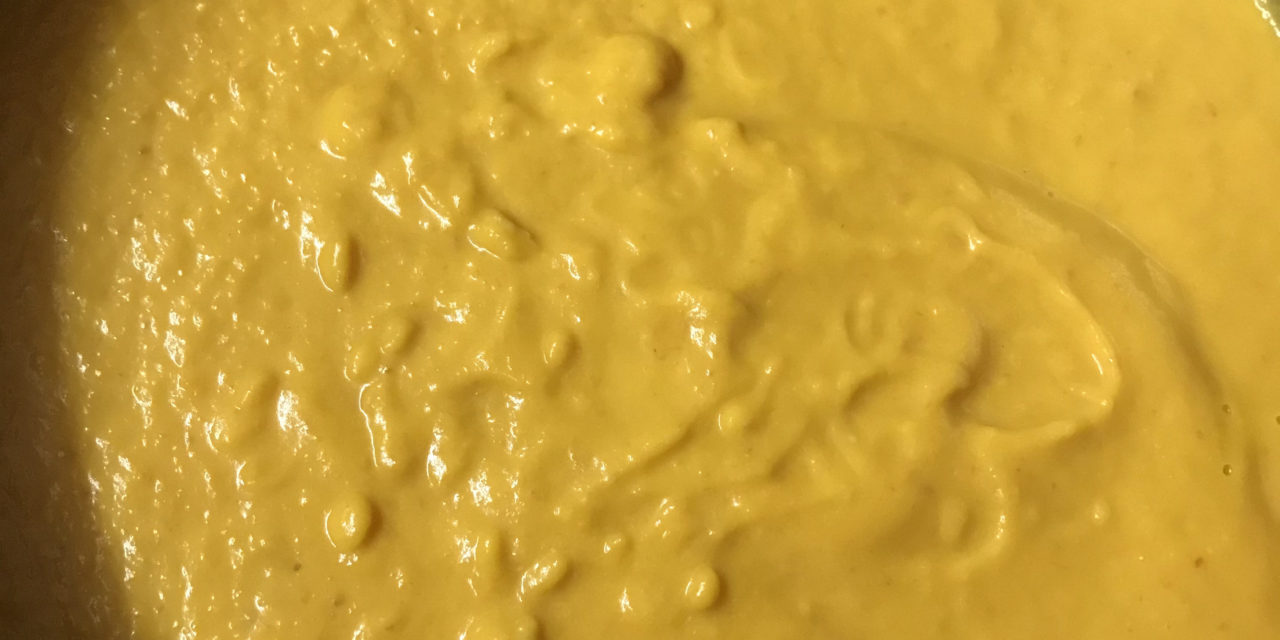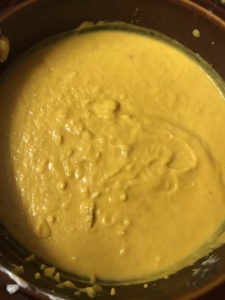 Start of winter, means soup season.
First soup made is Pumpkin Soup, with a difference today. Made up my own recipe for this.
In the bowl of a slow cooker i have added 1/4 peeled and diced pumpkin (I think i used Queensland Blue), a diced sweet potato, two diced carrots, 1 diced onion, 2 teaspoons garlic, 2 cups vegetable stock (I used my homemade stock), 1 cup diced bacon.
I have turned the slow cooker onto AUTO and have left this cooking all day, approximately 7-9 hours.
Once cooked, i have used my stick blender to blitz everything together until smooth. I have then added 1/2 tub cream cheese and blitzed this through the soup. I have left the soup in the slow cooker to heat for another 30 minutes.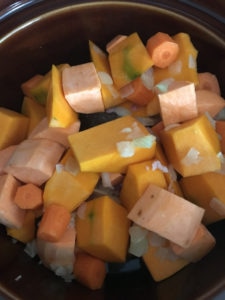 I have divided the soup into containers, i used Tupperware Heat n Eats, the 250 ml sized. This filled 8 containers. I have then placed most in the freezer, leaving two out to enjoy.
This soup was delicious, smooth and creamy with plenty of flavour.