Cheddar, Zucchini and Corn Muffins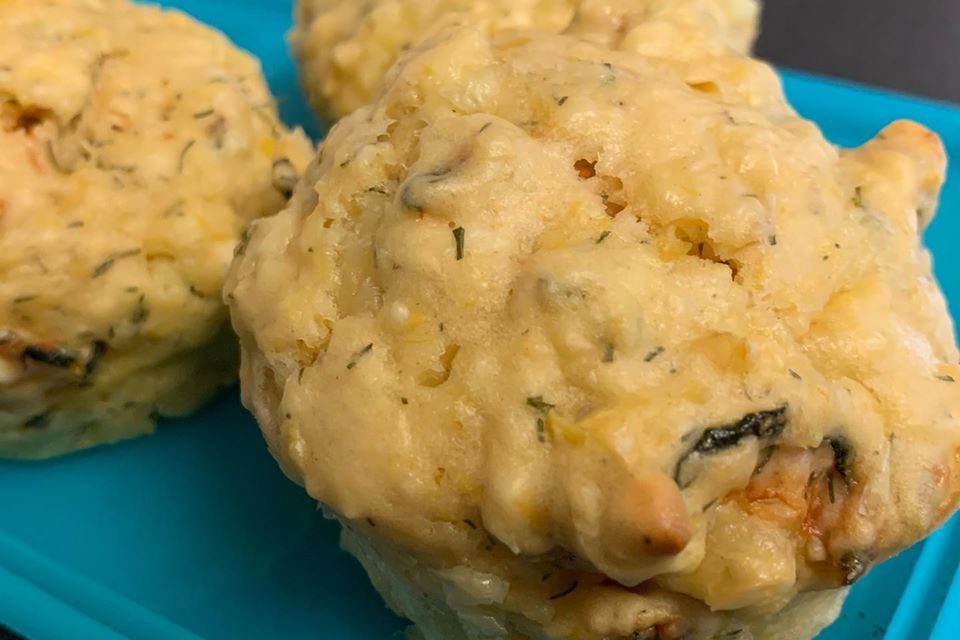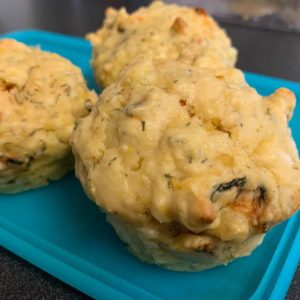 Made some Cheddar, Zucchini and Corn Muffins yesterday for the fridge snacks.
Using my zucchini chips, made in the dehydrator the other day, all broken up, 1 cup cheese, 2 small tins of creamed corn, 1 tablespoon of dried dill, 2 cups S R Flour, 3/4 cup milk and 2 eggs. Combined the lot in a bowl until mixed thoroughly.
Spooned the mix into regular sized muffin pan, used the Tupperware Silicone Muffin Forms x 2, to make 12 muffins.
Baked in a 180 degrees C oven for 25 minutes. Once timer rang, brought them out of the oven and let cool in the forms for 15 minutes and then moved onto a cooling rack for a hour or so.
Remaining put into a container and popped into the fridge for future eating. These can also be frozen.
These were delicious just out of the oven, cut in half and a schemer of butter. But also a quick 20 second zap in the microwave today and a bit of butter worked perfectly too.