French Onion Steak – Slow Cooker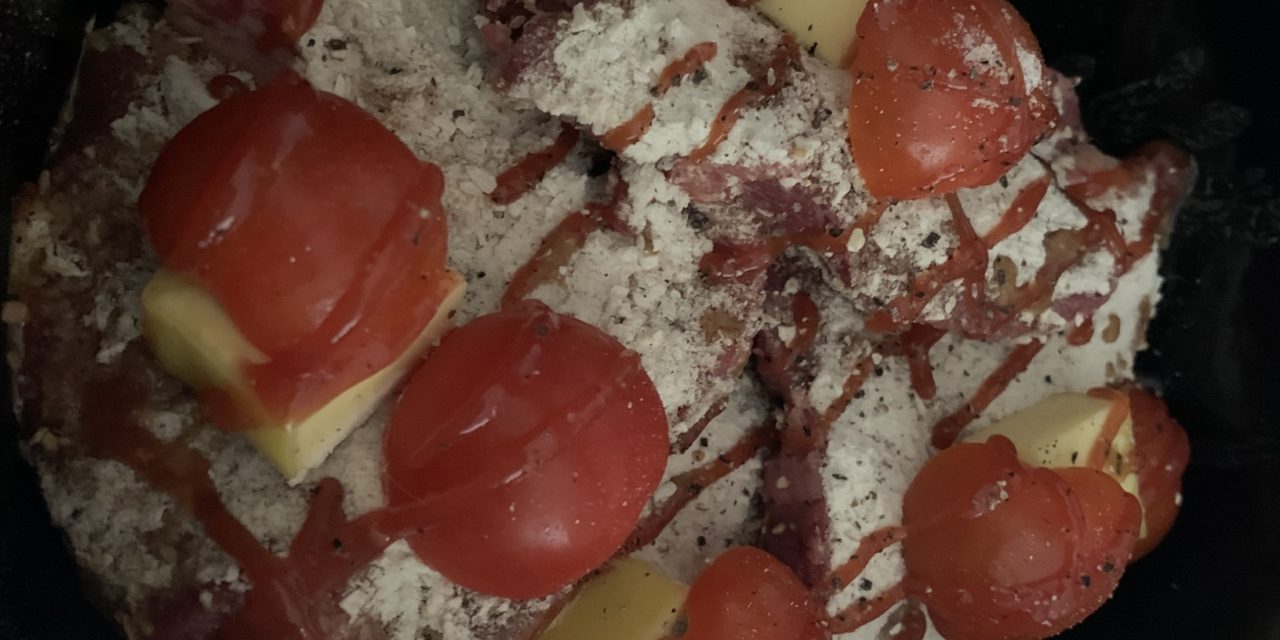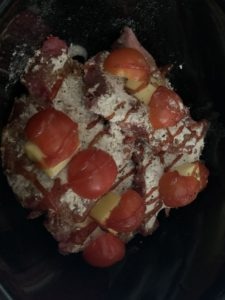 Another day another recipe find. Tonight we are having French Onion Steak, cooked in the slow cooker.
Such an easy recipe to.
2 Onion, chopped. 1/2 cup Beef Stock, 1 packet French Onion Soup. 3 Rump Steaks. Tablespoon Gravy Powder. Cherry Tomatoes cut in half. Salt and Pepper. Few drops of Worcestershire Sauce and a good couple of knobs of butter.
Add into the slow cooker the onions, then the steak. Sprinkle half the onion soup mix over both sides of the steak. In a jug combine the remaining soup, stock, gravy powder, salt and pepper and sauce. Pour over the steak and onions. Then top steak with butter and tomatoes.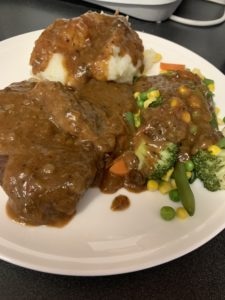 Cook on high for 1 hour, then turn to low for 4 hours. Can be left at low for 6 hours instead.
After 4 hours on low, i have removed the steak, turned cooker to high and added another scoop of gravy powder and few more drops of worcestershire sauce until the sauce has thickened.
Served with mash potatoes and steamed vegetables.