Huevos Rancheros or Baked Eggs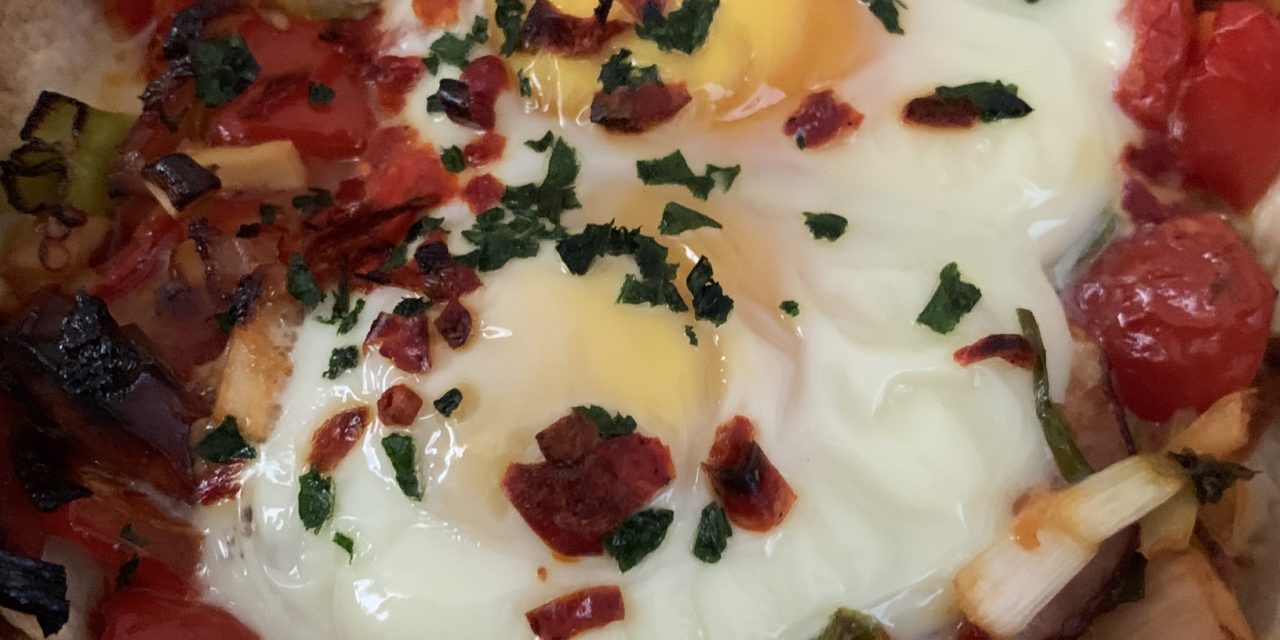 Saw a video on Facebook for some breakfast inspiration the other morning and made it.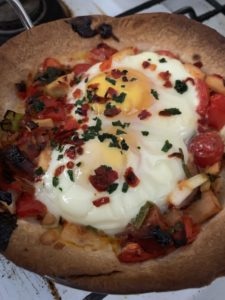 The video named it as Huevos Rancheros or what we better know as baked eggs.
In a small frypan, i have fried up onion, capsicum, chorizo, ham and roast chicken and tomatoes.
Lets call it the clean out the fridge breakfast.
I have used to tortilla wraps and placed these into an oven safe bowl and sprinkled a small handful of grated cheese into the bottom of each bowl/ wrap. Popped into the oven to melt the cheese.
I have then added the meat/ vegie mix to these bowls. Cracked in an egg into each. Topped with some chilli flakes, salt and pepper and coriander. Then popped these back into the oven for approx 15 minutes.
Sprinkled with parsley and served.
NOTE TO SELF, the tortillas stuck to the bottom of the metal "rice bowls", spray with oil next time.