Slow Cooker French Secret Sauce Chicken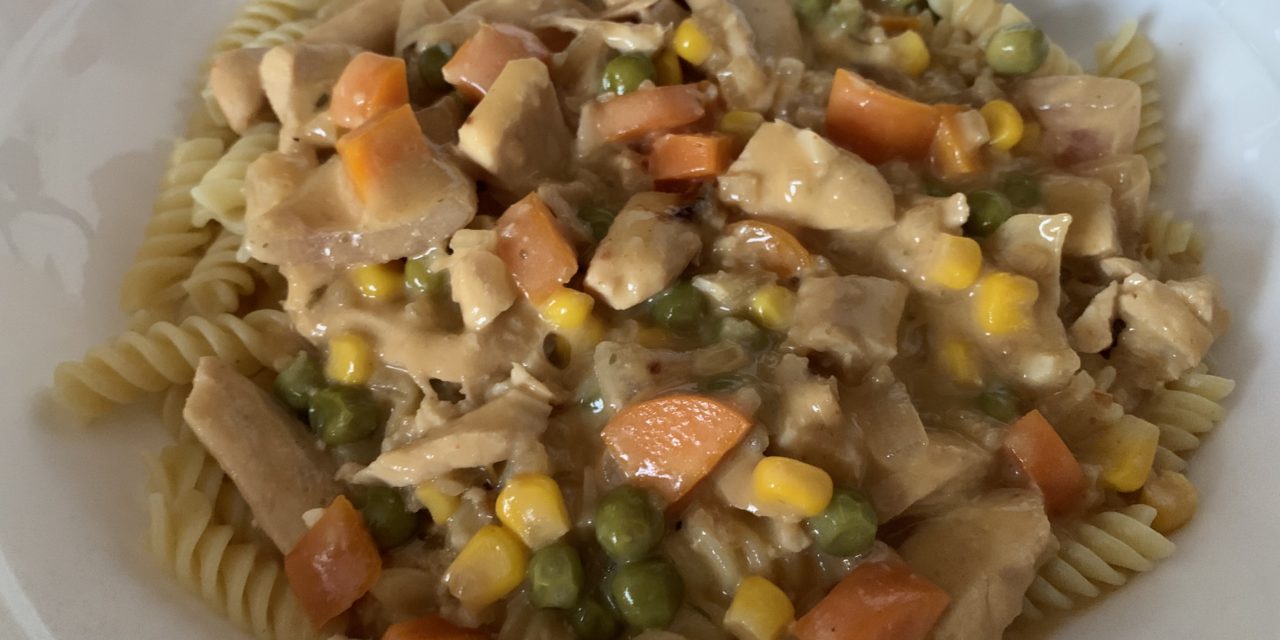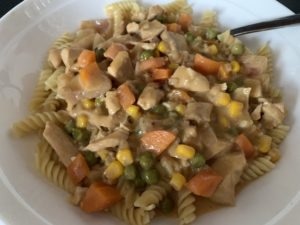 Got this recipe from the Slow Cooker Facebook page. The person who made it called it French Secret Sauce Chicken.
I have used 500 grams diced chicken,  1 large onion diced, 1 bottle of Sweet Baby Rays Secret Sauce, packet french onion soup mix, chicken stock, 1/2 tablespoon garlic, salt and pepper.
Placed these ingredients into the slow cooker and cooked on low for 8 hours.
Added carrots, peas and corns with 2 hours remaining. Then once finished served with spiral pasta.
This was quite nice, but i did have a very strong horseradish flavour from the sauce.