Spiralized Apple Pie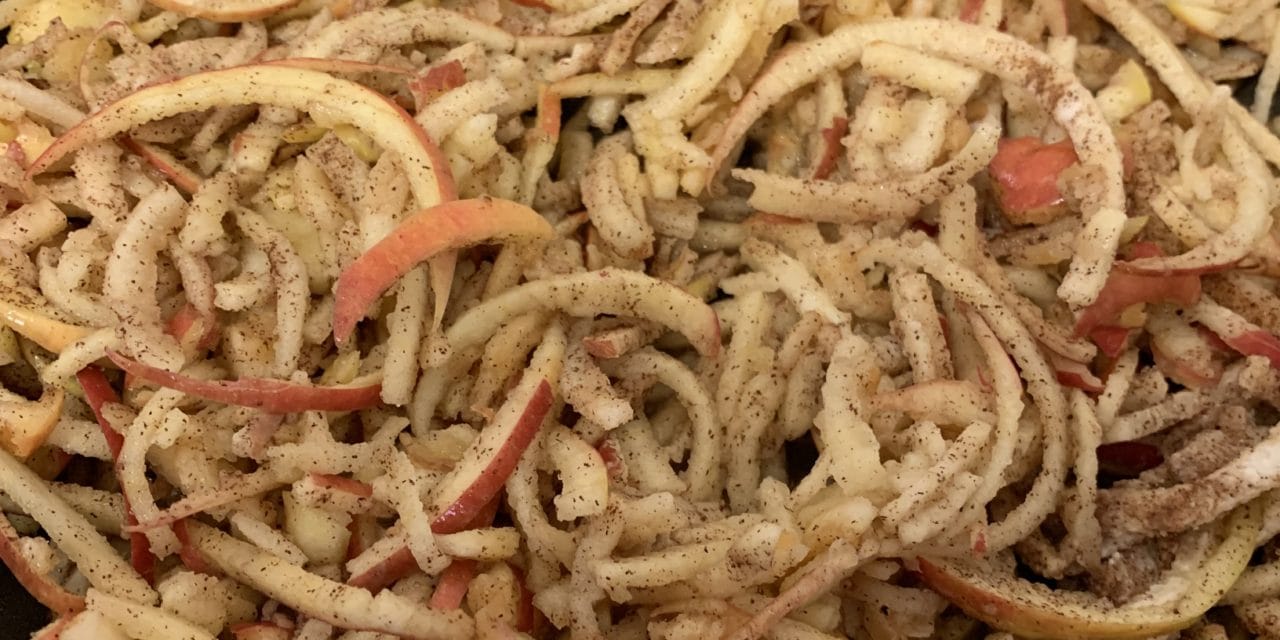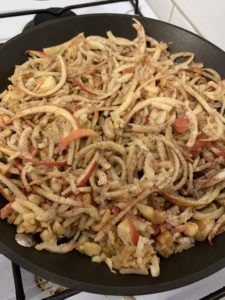 Got a new toy to play with this week. A Tupperware Fusion Master Spiralizer. So first thing i had to try was a recipe i found on Pinterest.
Using 4 small Pink Lady Apples. I have cored these and sprialized these through the system to make spaghetti like noodles.
I have then mixed through 1 tablespoon Corn Flour, 1 tablespoon White Sugar, 1/4 teaspoon Cinnamon, pinch of Salt.
I have then placed apple mixture into a lightly oiled frypan and cooked until thick and gooey, approx. 3-4 minutes.
Next i have added the mixture into two ramekins.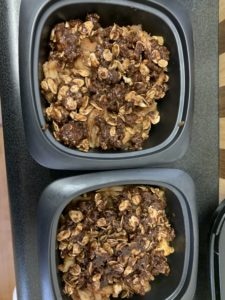 For the crumble on top, crushed 3 Choc Chip Cookies, mixed with 1 tablespoon melted Butter, 2 tablespoons Rolled Oats. Placed mixture on top of the Apple Mixture.
Baked in an oven, 180 degrees C fan forced, for approx 15 minutes.
Served topped with cream. Delicious.