Pancakes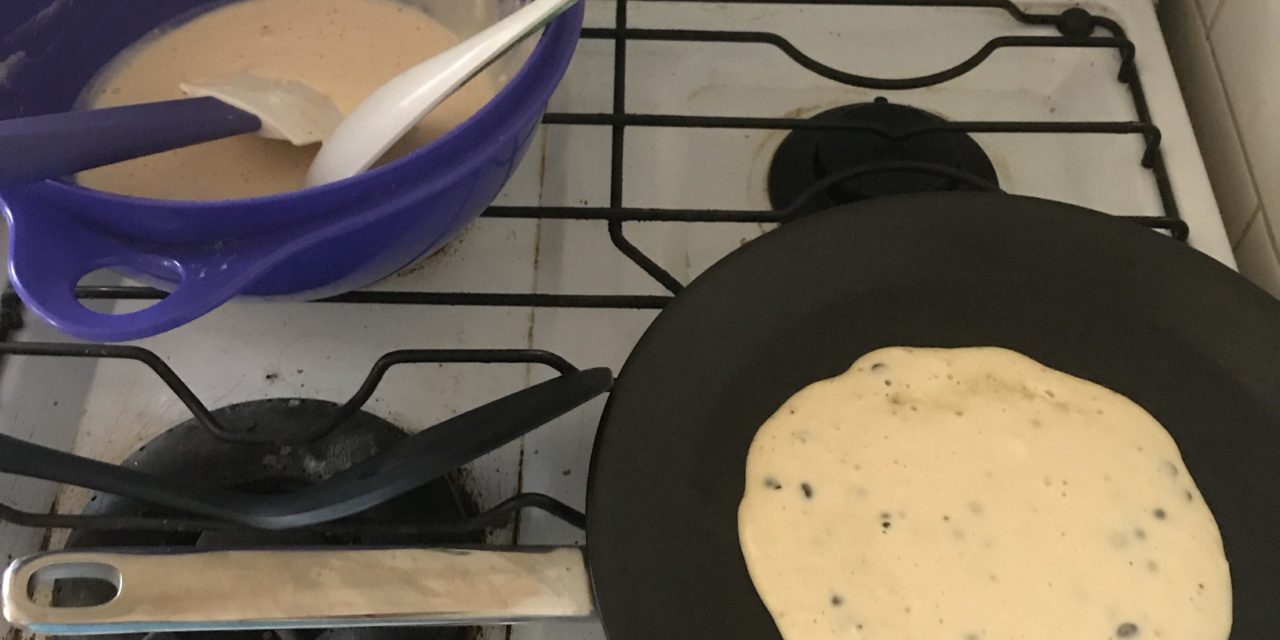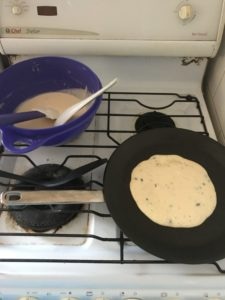 The best Sunday morning brunch… Pancakes.
With a tub of Greek yoghurt in the fridge to be used up and not much milk, this was the perfect recipe to make.
Combining 2 eggs, 2/3 cup of Greek yoghurt, 1 teaspoon baking powder and 3/4 cup plain flour into a mixing bowl.
Whisk until combined and smooth, i had to add a little milk to thin down the mixture a little.
The over a medium heat with a flat pan, with a small amount of oil or butter, pour some of the batter into the pan, cook until bubbles form on the surface, then flip, cook until both sides golden.
Repeat with the remaining mixture.
Serve warm with your favourite toppings. We had ours with maple syrup.