Sweet Chilli Saucy Pulled Chicken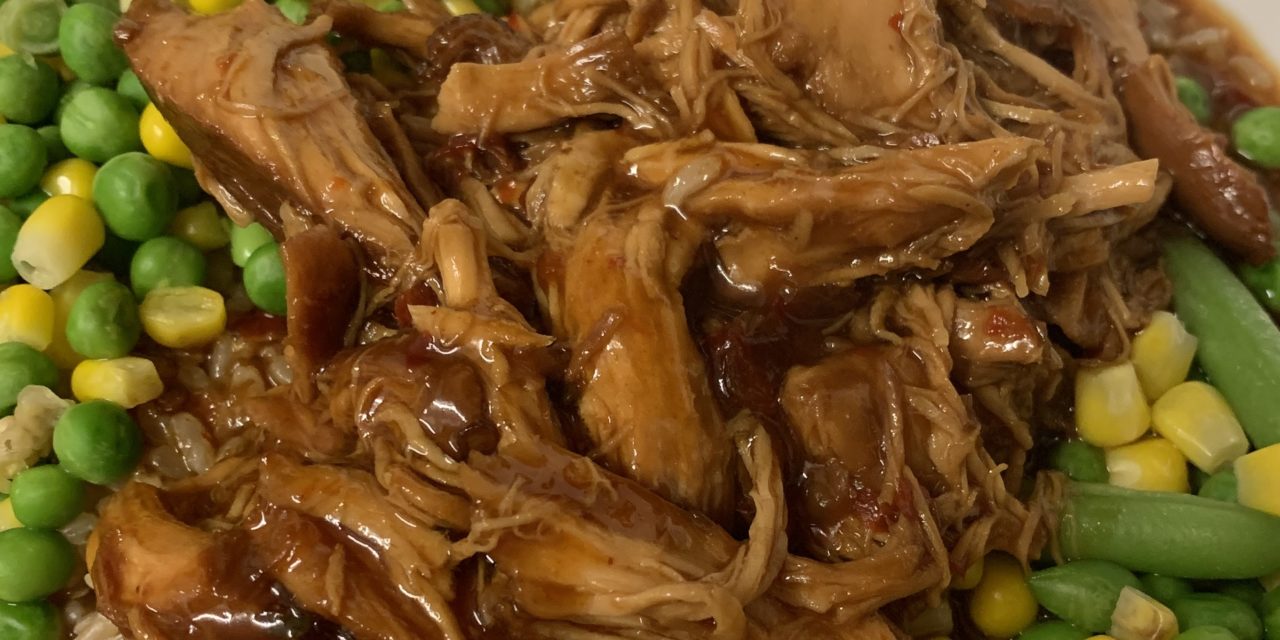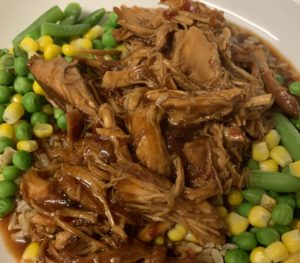 Another recipe found from the slow cooker facebook page. Poster called it Super easy saucy pulled chicken.
Using 300mls Sweet Chilli Sauce, 1/2 cup Soy Sauce and 4 large Chicken Breasts.
Added these into the slow cooker and left on low for 8 hours. Shredded the chicken at the 7 hour mark.
Served with brown rice and steamed vegetables.
This made quite a bit of leftovers and was delicious on wraps/ sandwiches with salad. Even yummy mixed with pulled pork and served on nachos.
I just put all the left overs in a container and left in the fridge to use of lunches throughout the week.
If you don't like sweet chilli, this recipe is not for you. But this recipe was quite yum for something different.