Risotto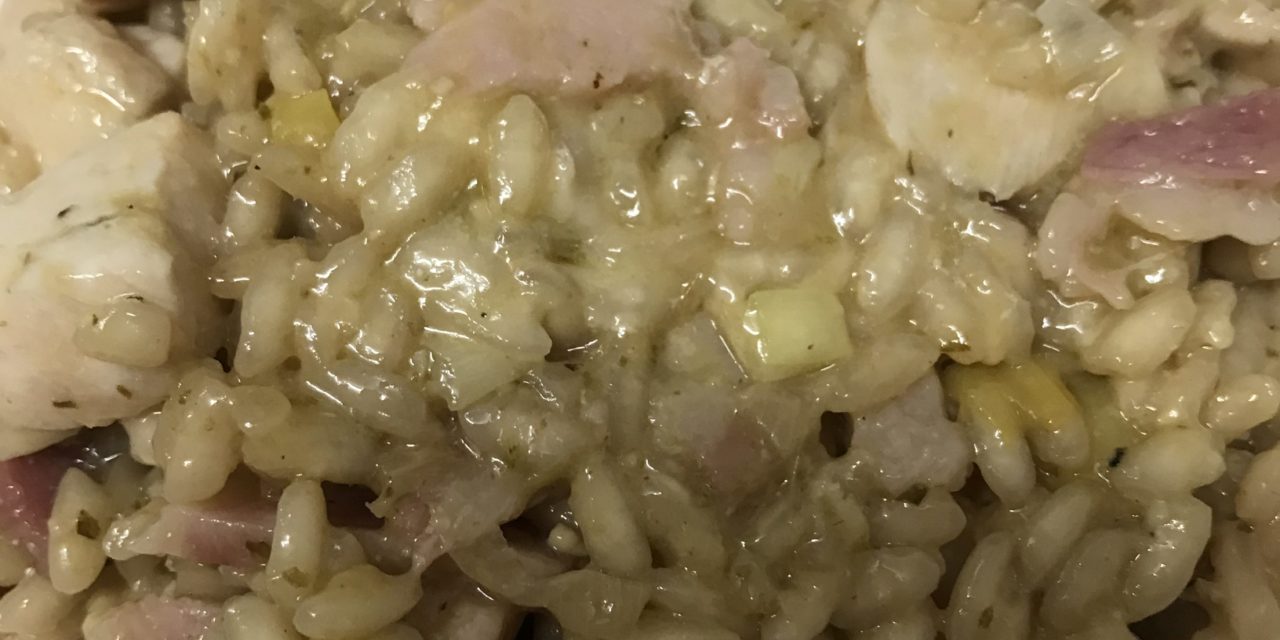 Tonight for dinner was chicken and bacon risotto.
Using my favourite and easy recipe from a friend. I have changed it a little tonight though.
Adding to the pan first was a little olive oil then 2 chicken breast fillets, diced, and 4 rashers of bacon, diced. I have cooked these until browned. Removed from the pan. Next a little more oil, added 1 bunch of spring onion, chopped, a heaped teaspoon of crushed garlic. Cook until translucent. Add 1 heaped cup of Alborio rice to the pan and stir for 3 minutes to allow to heat. Then add the stock a little at a time until the rice is cooked.
I have used my homemade vegetable stock from the freezer for this step, to make it easy, i have added 800mls of the stock, which was about 6 frozen bricks, into a saucepan to defrost and to be warm when adding to the pan. This helps the rice absorb it easier. Then all i have done is add a ladle at a time until the stock has absorbed in full.
This process does take a little while as you do want the heat at a low simmer to avoid burning.
Once all of the stock has been used up or the rice has softened up and is cooked, i have added the cooked chicken and bacon, 1 heaped teaspoon of basil pesto and a handful of grated cheese and stirred this through.
Serve with a generous helping of parmesan and wallah.