Tea Cake and Rigatoni Pie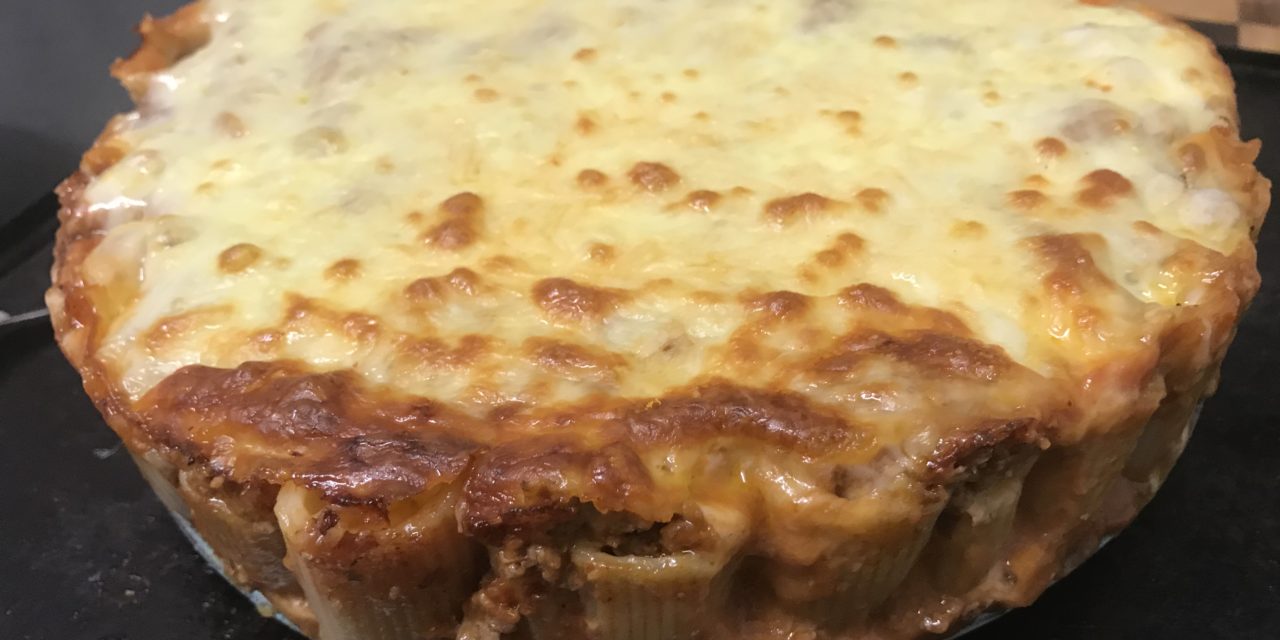 New found recipe trial today. Tea Cake, using TEA, was excited to try this one. I have a heap of tea lying around cause i tend to collect it. This recipe was very easy and with the use of the slow cooker set and forget.
How To… Boil the kettle, 1 cup of boiled water, add chosen tea bags, i used 4 oolong tea bags, use ANYTHING, seep for  minutes, discard bags. Add 3/4 cup caster sugar and 1 cup sultanas, mix and leave sit for 15 minutes or so.
Add 2 cups self raising flour, mix well and pour into base of slow cooker or i used my Tupperware Silicone Bundt Form, cook on HIGH for 1 1/2 hours with a tea towel under the slow cooker lid (This collects condensation)
Slice and enjoy either hot or cold with a smear of butter.
This recipe you can use any fruits, you can add nuts, you can use any flavour of tea, really anything you have lying around the house.
Can't wait to make this again.
Next… DINNER, been wanting to retry this since actually finding the recipe. However, like always i made it my own. Rigatoni Pie
I have boiled a packet of rigatoni in salted water until just cooked, do not over cook. Cook for a few minutes less then packet.
Whilst that was cooking, in a pan i have browned beef mince and onion. Make sure when browning off the mince, make sure you break up the larger mince chunks. I then added a little garlic and then a jar of cheesy bacon tomato pasta sauce, something i found on the shelf that looked delicious. Use what ever you have and like.
Once the pasta is ready, drain then rinse. Using a spring form cake pan, with a little grated cheese sprinkled on the bottom, start lining up all of the rigatoni until the base is lined. Add a little more cheese and then start pouring over the mince sauce. Using either a skewer stick or back of a spoon, poke the sauce through each of the pasta tubes to fill. Once the sauce has been used up sprinkle with more cheese and then bake for 15 minutes until golden.
Now… a step i didn't do and wish i did. LEAVE for 5-10 minutes to rest in the pan. This will help when you slice it up to serve.
Simply slice it like you would a cake. ENJOY!