Apple Cinnamon Brekkie Jar with Muesli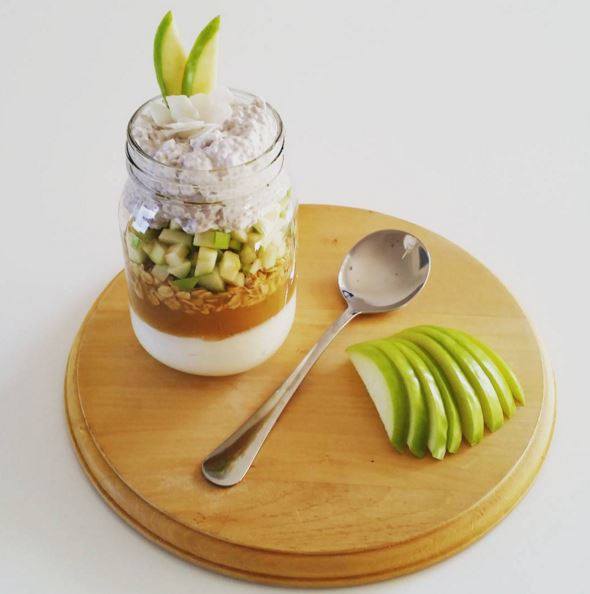 | | |
| --- | --- |
| | |
Poached apple and cinnamon puree: Bring 2 pink lady apples (skinned) cored and diced to the boil. Add 1 vanilla bean split and scraped.

Cook until apples are soft. Puree in a blender until smooth and stir in cinnamon to taste.
1 Granny Smith apple (diced)
Coconut chia pudding: Mix half a cup of chia seeds with 3 cups of coconut milk and leave overnight (serves 6-8 - but can be left in the fridge!)
Top with a few coconut flakes and slices of apple.

And enjoy! Perfect for breakfast or even a post-workout snack.