Gaytime Bliss Balls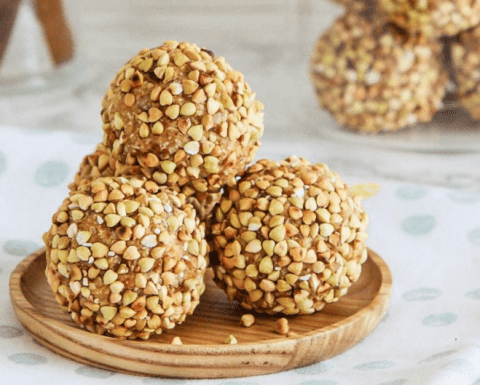 | | |
| --- | --- |
| | |
Soak dates in boiling water for at least 30 minutes, then drain.

Toast buckinis in a dry pan.

Place the soaked dates, oats, coconut, vanilla and coconut cream in a food processor and blitz until well combined.

Roll tablespoons of the mixture into balls and roll in the toasted buckinis.

Store in an airtight container in the fridge or freezer.
Makes 12 balls at 180 calories each.
Buckinins, or activiated buckweat, are a source of protein and contain all the essential amino acids.
They are also gluten free. To make this recipe entirely gluten free, substitute the rolled oats for extra coconut.