Spicy Chicken Tenders with Avocado Dip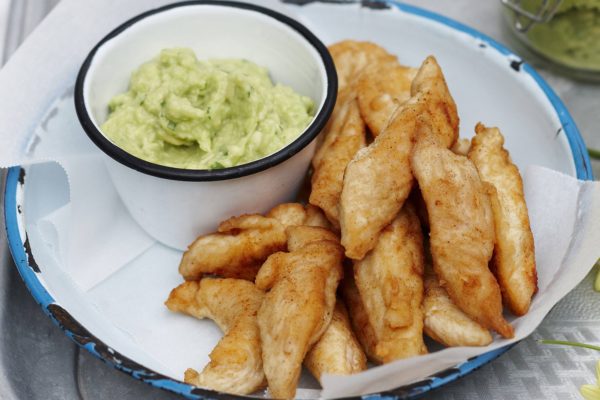 | | |
| --- | --- |
| | |
Cut each tenderloin diagonally into 3 strips. Sift flour and chilli powder onto a plate.

Dip chicken into the flour mixture and shake off excess.

Heat about 5 mm of oil in a large frying pan. Working in batches (to suit to the size of your pan – don't overcrowd it), cook chicken over medium heat for 5 mins, turning occasionally, or until golden and crisp. Drain on paper towels.

To make the dip, mash avocado flesh with a fork, then mix with lemon juice and coriander. Season to taste.