Orange Chicken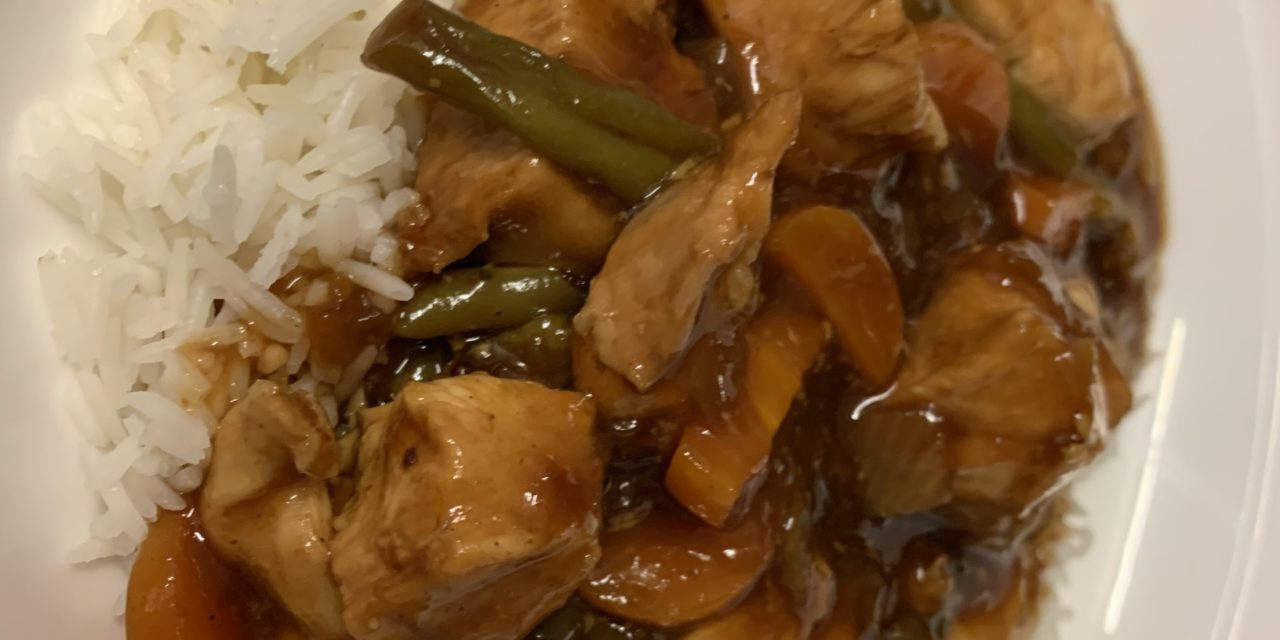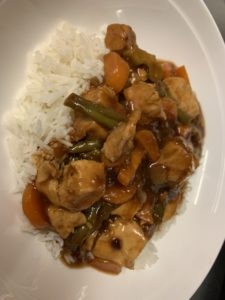 Tonight for dinner i have decided on a new recipe found on a Tupperware Pressure Cooker Facebook Page.
I have made Orange Chicken.
Using 2 large Chicken Breasts, cut into chunks. 1 cup of Mixed Vegetables (Beans, Carrots, Onion, Peas), 1/2 cup BBQ Sauce, 1/2 cup Orange Marmalade, 1 tablespoon Soy Sauce and 1/4 cup Chicken Stock. I have mixed these together on the bowl of the MicroPressure Cooker.
I have microwaved for 20 minutes. Then have let stand until the pressure valve lowers.
Served with rice.