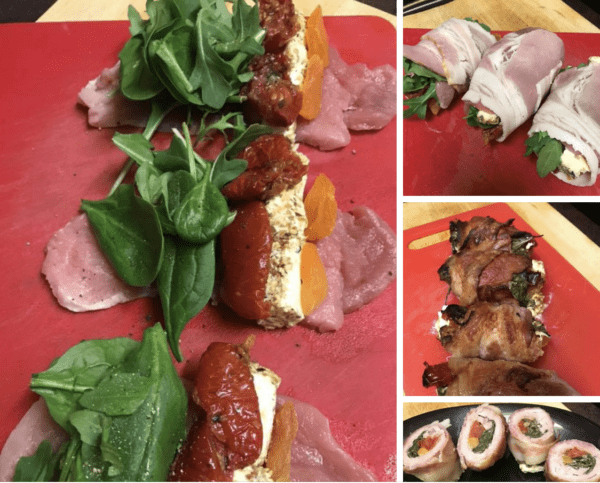 | | |
| --- | --- |
| | |
Divide ingredients onto pork steaks, then roll up firmly. Wrap each roll in bacon. Then wrap in foil.

Place on a trivet in the slow cooker with 1 -2 cups water in the bottom. Cook on low 1 1/2 hours.

Open top of the foil and place under hot grill for 2-3 minutes.
Tip: These are so versatile, so many combinations can be used for the filling. I have used cream cheese and dips. Used spinach, ham, sun dried tomatoes, the possibilities are endless.