Beef Stroganoff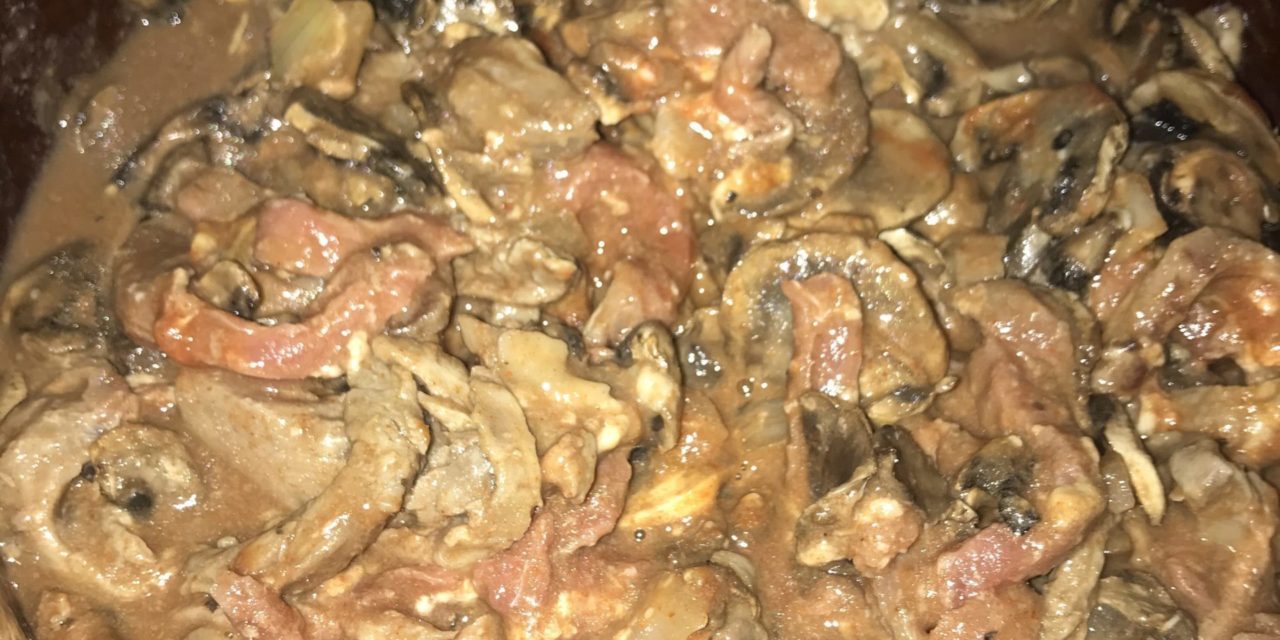 Whilst my partner is away, it's time to make Beef Stroganoff. He hates mushrooms, i love stroganoff.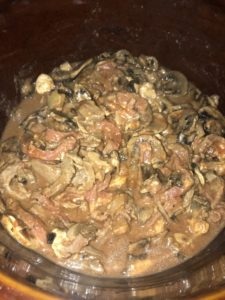 In the bowl of my slow cooker i have added 500 grams of beef diced, 1 tub of sliced mushrooms, plain flour, paprika, diced onion, tomato paste and my homemade vegetable stock.
I have left this to cook on Auto from 8.30am until 3pm. I have given this a stir every now and then. Smells delicious.
I have added a tub of sour cream and mixed this through then left to cook until 5.30pm.
Served with rice and some crusty bread.
Simple recipe but always delicious and makes enough for 4-5 serves.