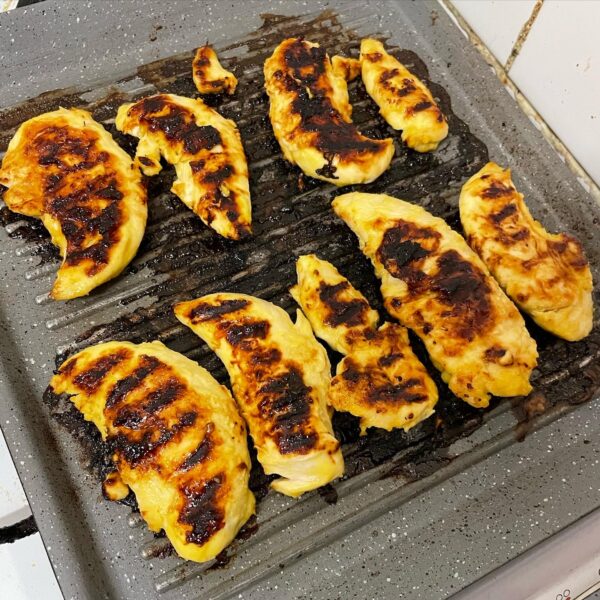 | | |
| --- | --- |
| | |
Whisk together the 2 tablespoons mustard, 2 tablespoons honey, 2 tablespoons olive oil, and salt. Place the chicken tenders and the marinade in a ziploc bag and seal it. Place the bag in the refrigerator for at least an hour.

Heat the grill to medium high. Lightly oil the grill grates. Place the marinated chicken tenders on the grill, and cook for about 10-15 minutes, turning a few times, or until the internal temperature reaches 165 degrees.*

Whisk the ¼ cup mustard and 3 Tablespoons honey together in a small bowl.

Serve the chicken tenders with the dipping sauce and rice, a salad, or any other side of your choosing.