Mini Fruit Balls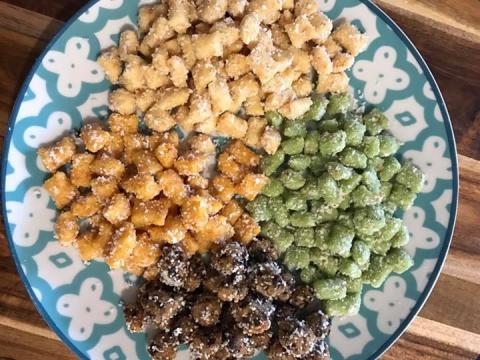 | | |
| --- | --- |
| | |
Place your first batch of ingredients (apple or pineapple) in a food processor.

Blitz on high speed for 30-60 seconds. Each batch will differ slightly in time due to texture and moisture in the fruit.

The longer you blitz the better it mixes and combines.

Stop and test the batch by rolling some in your hand. If it is too wet add a little extra coconut. If its too dry add a little extra honey or an extra date.

Coat in desiccated coconut.

Store in the fridge for up to a week or freeze.
Use the dried apple chunks and not the apple rings. The chunks are much different in texture.