Parmesan & Garlic Pull Apart Bread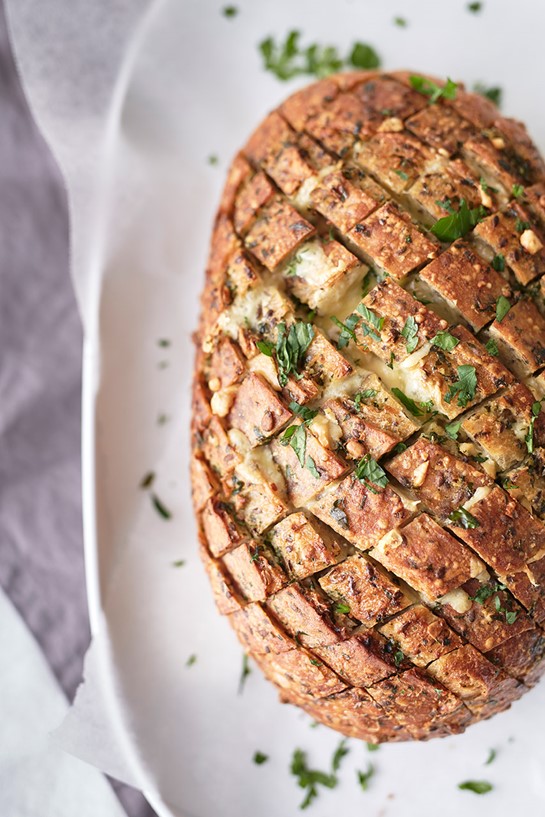 | | |
| --- | --- |
| | |
Preheat oven to 180C (160C fan forced).

Mix melted butter with garlic and parsley and set aside.

Using a bread knife, cut the loaf diagonally at 2 cm intervals. Cut about half way through the loaf but not all the way.

Turn the bread around and repeat, so the top of the bread looks like it's covered in diamond shapes.

Using your fingers, spread the butter into each crack of the bread as best you can, and stuff with the grated parmesan.

Wrap with foil and bake for 15 minutes, or until the cheese is mostly melted.

Unwrap and bake for a further 5 minutes to make the outside crusty. Serve immediately.