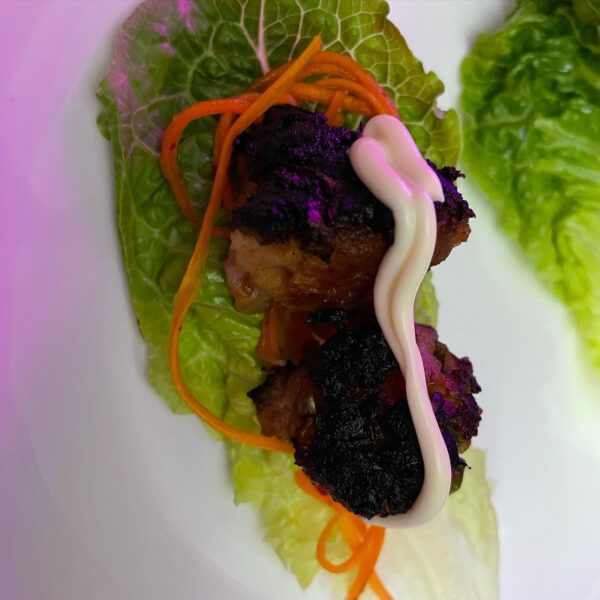 | | |
| --- | --- |
| | |
For the quick-pickle carrots, combine ingredients in a bowl and set aside, stirring occasionally, for about 10 minutes. Use your hands to squeeze the liquid from the chillies and carrot. Discard the liquid and set the vegetables aside for later.

To make the pork balls, combine the breadcrumbs and milk in a large bowl. Allow to hydrate for 2-3 minutes. Then add the remaining meatball ingredients. Mix until combined.

Heat oil in large non-stick frying pan over medium heat. Roll walnut-sized meatballs and add them straight into the pan. Cook the meatballs (in batches if necessary), turning, for 5 minutes or until evenly browned and cooked through.

Serve the meatballs with the quick-pickle carrots and lettuce leaves. Drizzle mayonnaise and Coconut Sriracha as desired. Top with coriander leaves if using.
CREDIT : https://www.marionskitchen.com/banh-mi-meatball-lettuce-cups/