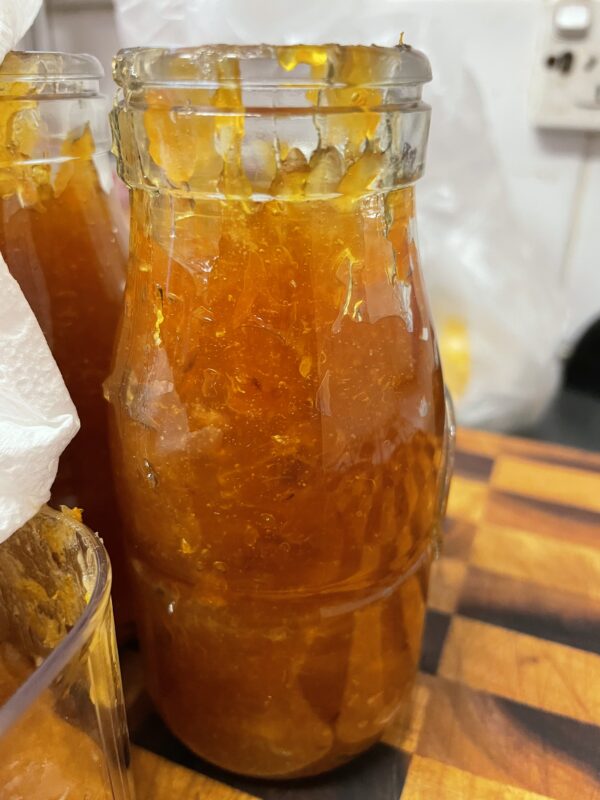 | | |
| --- | --- |
| | |
Peel mandarins, removing loose pith.

Chop mandarins roughly, removing any seeds. You can also remove any stray seeds later as they float to the top during boiling.

Place chopped mandarins into saucepan and add the lemon.

Add water and place over medium heat. Bring to the boil and continue to boil uncovered for 10 minutes.

Add the sugar and continue to boil until the mixture jellies. This should take about 15-25 minutes, depending on the fruit and temperature. When ready, the mixture will start to thicken a little and will 'grab' just slightly to the bottom of the saucepan when you stir the mixture.

Pour hot jam into a large sterilised jar. Seal with the lid and allow to cool to room temperature.

Refrigerate and enjoy for up to one month.
CREDIT : https://www.cookingwithnanaling.com/mandarin-jam-recipe/