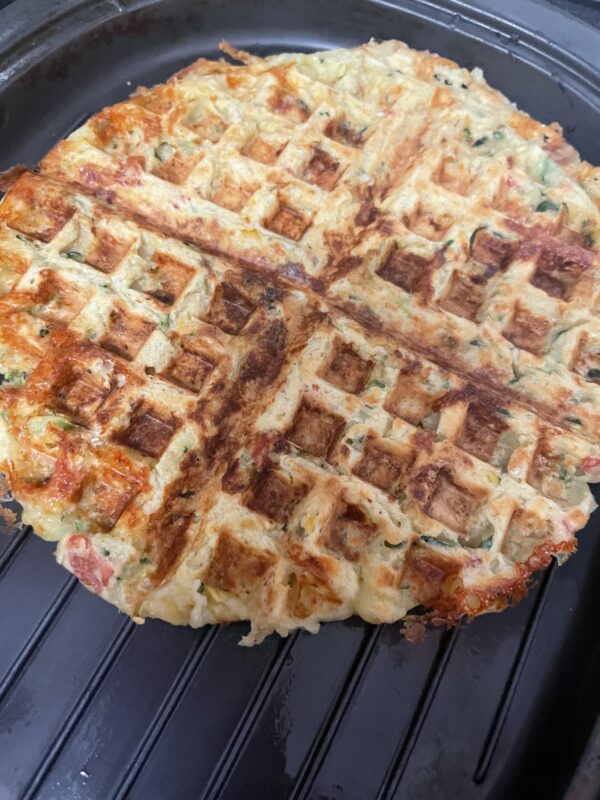 | | |
| --- | --- |
| | |
Heat a small non-stick frypan over medium heat. Add a drizzle of olive oil and cook the chopped onions until translucent.

In a mixing bowl, combine the flour and cumin. Add the egg and a little of the milk and whisk to form a smooth paste. Gradually add the remainder of the milk, whisking continuously. Stir in the creamed corn, corn kernels and zucchini.

Heat a large non-stick pan over medium-high heat. Add a drizzle of olive oil. Spoon in 1/4 cup quantities of the mixture and flatten slightly with a spoon to form a round. Cook until moveable with an egg flip. Turn and cook on the other side until springy to the touch. Remove to a plate. Continue to cook in batches until all the mixture is used.

Chop the tomato, avocado and coriander leaves. Combine in a bowl.

Spoon topping onto fritters to serve.
If you don't have an onion to hand, finely sliced spring onions will do perfectly.
This recipe is nice with 1/4 cup grated tasty cheese added to the mixture before frying.
This recipe was created by Masterchef winner, Kate Bracks.
CREDIT : https://www.kidspot.com.au/kitchen/recipes/corn-zucchini-fritters/byxhj4xs