A treat for both adults and kids alike, these cute banana bran muffins may look tiny, but they pack a whomping protein-fiber combo to keep you and the family running all day long! They're easily packable so don't forget to take them as a day trip snack! If you don't have ripe bananas on hand, simply swap it out for applesauce for similar results.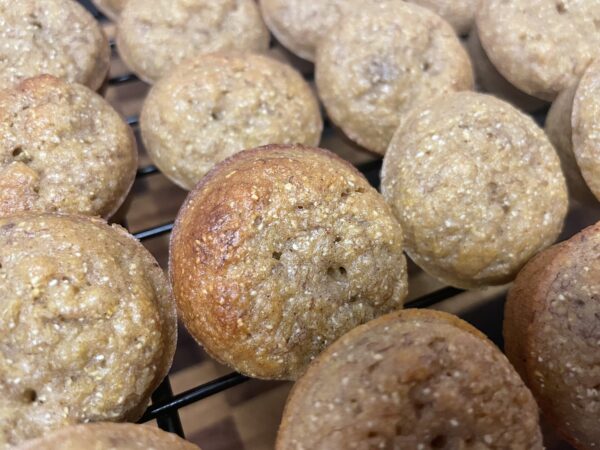 | | |
| --- | --- |
| | |
Preheat oven to 190°C ( 375°F) . Spray 46 mini-muffin cups with cooking spray or line mini muffin pan with paper liners then spray with cooking spray

Combine polenta, flour, sugar, baking powder, cinnamon, and salt in a large bowl.

Beat together eggs, milk, banana, maple syrup, and vanilla in a medium bowl. Add egg mixture to the flour mixture and stir just until moistened.

Spoon 1 tablespoon batter evenly into prepared muffin cups. Bake 10 minutes or until a toothpick inserted into the centre of the muffin comes out clean. Cool muffins in the pan on a wire rack for 5 minutes. Remove from pan; serve warm or room temperature.
NOTE: These protein and fibre rich muffins are made without added fat so they will stick to paper liners that are not sprayed with cooking spray.
Credit : https://blog.myfitnesspal.com/mini-banana-bran-muffin/