No-bake Milo Cheesecake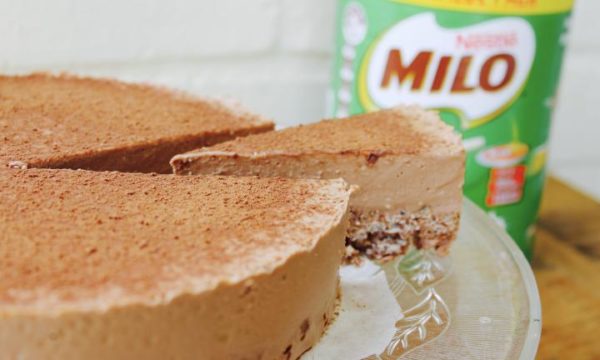 | | |
| --- | --- |
| | |
Put the chocolate melts in a heatproof bowl and zap them in 40 second bursts in the microwave, stirring in between, until melted.

In a large bowl combine the melted chocolate, coconut and Rice Bubbles. Stir until well combined.

Grease and line a 20cm springform cake tin.

Press the chocolate Rice Bubble mixture into the base of the tin, flattening it with a spoon. Refrigerate for about 30 minutes while you make the filling.

Put the cream cheese into the bowl of an electric mixer and beat until soft and creamy. Add the caster sugar.

Add about a tablespoon of boiled water to the Milo powder and mix it into a paste until the powder is dissolved well. Put the milk into a glass jug and heat it in the microwave for about two minutes, until nearly boiled. It just needs to be hot enough to dissolve the Milo mixture into.

Stir the Milo mixture into the milk, whisk until it's all combined. Now dissolve the gelatine in about a tablespoon of hot water and add that to the hot Milo mixture.

Add the Milo mixture to the cream cheese, gradually, a little at a time. Now fold in the whipped cream.

Pour the filling over the base and refrigerate overnight. Sprinkle with Milo powder (while it's still in the tin) remove from the tin and serve.