Avocado Banana Bread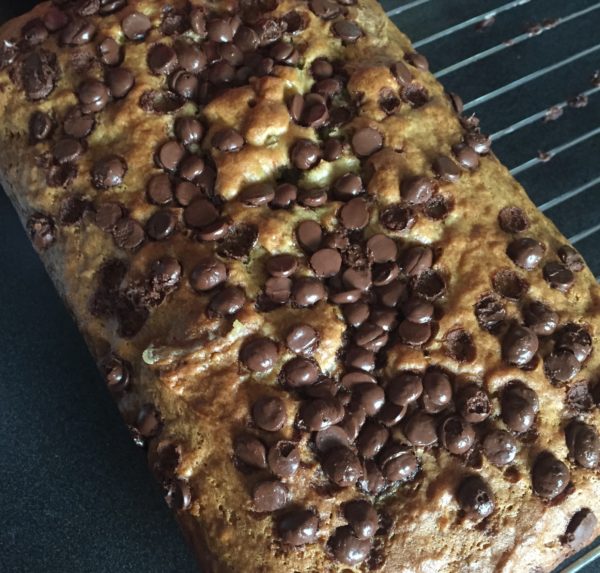 | | |
| --- | --- |
| | |
Preheat oven to 190 degrees C. Spray a loaf pan with cooking spray.

Place avocados in a food processor and pulse until smooth. Transfer to a large bowl. Add butter and sugar to the bowl and mix with a hand mixer until well blended.

Place the bananas, eggs, milk, vinegar and bi carbonate of soda to the food processor. Pulse until liquefied.

Pour half of the banana mixture into the butter mixture with 1 cup of flour and mix until just combined. Repeat with the rest of the liquid and flour. Do not over mix.

Pour into prepared pan. Top with chocolate chips and bake about 35 minutes, until it's browned on the top and a toothpick comes out only with slight crumbs (or clean). Cool at least 10 minutes before slicing.
These can be made into 12 muffins, using no butter and only 1 large avocado (can use 2 small). Fill mufin liners with about 1/ cup batter and top with 5 chocolate chips each. Bake for about 15 minutes.